The following are links to pages where you can sign up for Live Events put on by the Drug Companies who make Multiple Sclerosis drugs that are in your area to learn about Multiple Sclerosis Treatments and Therapies.
The events are usually presented by prominent area doctors in the field and also some have patients who have taken the drug tell personal stories. Most of these events include a lunch or dinner and provide a great opportunity to learn new things and to meet with others who also have MS.
Understand that Multiple Sclerosis drugs are very expensive, so drug vendors are usually more than happy to supply an extravagant meal along with their presentation. I have personally attended many live events and have always learned something from them, met great people (and usually never walked away hungry. lol.)
___________________________________________
Aubagio
- Aubagio is an Oral Disease Modifying Drug made by Genzyme also known as Teriflunomide. Genzyme hosts several Live Events throughout the year that you can attend and most are at very nicerestaurants or venues and include a meal. Go to
https://www.aubagio.com/multiple-sclerosis-events
to find events in our area.
_____________________________________________________
Gilenya
- Gilenya is an Oral Disease Modifying Drug Made by Novartis also know by the name Fingolimod. Novartis hosts both Online and Live events you can attend to learn about their offerings. Go to
http://www.gilenya.com/c/living-with-ms/events
to find their events.
__________________________________________________
Rebif
- Rebif is an injectable Disease Modifying Drug made by EMD Serono also known as interferon beta 1-a. Rebif has a very informative website called MSLifelines. MSLifelines hosts many live and online events that allow you to learn more about Multiple Sclerosis and Rebif. EMD Serono usually requires that you are taking Rebif for you to attend an event but some are for anyone with MS. The Come to Chat events are especially good and very informative and help patients learn coping mechanisms. Most live events include a meal. Go to
https://www.mslifelines.com/ms-lifelines-live-events
_________________________________________________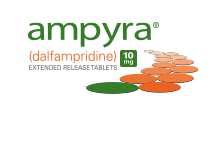 Ampyra
- Ampyra, also known as "The Walking Pill" and by the drug name dafampridine, is one of the few types of Drugs that actually attempt to help MS symptoms made by the drug company Acorda. Ampyra is made to help patients walk faster and achieve better balance. It does help some patients achieve much better results. Ampyra hosts live educational events throughout the country usually that include a meal at very nice restaurants. Go to this link to find Ampyra Live events in your area:
https://ampyra.com/events
______________________________________________
Plegridy
- Plegridy is a fairly new injectable Disease Modifying Drug made by Biogen also known as peginterferon beta-a. The drug is similar to Avonex only it is not given as frequently. Go here to learn about events available to learn about Plegridy
https://www.plegridy.com/support/events
_________________________________________________
Acthar Gel
- Acthar is an injectable drug also know as corticotropin by Questcor that is used to treat relapses in those with MS in lieue of taking steroids.

Acthar may be a treatment option for you. You can attend events in your area where you will learn from an MS healthcare professional about Acthar and hear a firsthand account of a patient's experience with this treatment. These events are called

"MS Relapse Symptoms: Understanding Your Treatment Choices"

and

"Multiple Sclerosis (MS): Making Sense of the Symptoms and the Science."

You will also learn:

How to distinguish between relapses and pseudo-relapses

About the importance of treating relapses

How to talk about relapses with your healthcare provider

About the available treatment options for MS relapses
Go to
https://www.actharmsrelapse.com/acthar-live-events
Lemtrada
is a fairly new injectable infusion taken for a full week and only once per year. It is also know as alemtuzumab and like Tysabri is a monoclonal antibody drug. Lemtrada is produced by Genzyme. The best way to learn about the drug and see if they are offering events is to sign up for their newsletter on the patient page at
https://www.lemtrada.com/events
___________________________________________________
TYSABRI
®
(natalizumab) is a once monthly infusion prescription medicine used to treat adults with relapsing forms of Multiple Sclerosis (MS). TYSABRI increases the risk of PML. When starting and continuing treatment with TYSABRI, it is important that you discuss with your doctor whether the expected benefit of TYSABRI is enough to outweigh this risk. See Risk
Information.
.
Tysabri has one of the highest success ratings in preventing new lesions but carries considerable risks if you have PML. It worth checking out if other drugs are not working well enough. Find Tysabri events at this link:
https://www.tysabri.com/support/ms-events
___________________________________________________________
Tecfidera
- Tecfidera is a recent addition to the disease modifying drugs. It is a pill that is usually taken twice per day. The company that makes Tecfidera is the same one that makes Tysabri. Biogen. Tecfidera also carries a slight risk of PML so you will want to learn about this drug before you consider it. It has worked quite well for those patients receiving the drug. Biogen has been having several live events lately to teach people about this new addition and you may sign up for them at this link:
https://www.tecfidera.com/support/ms-events
______________________________________________
Zinbryta is a new injectable. Find events and info here https://www.zinbryta.com/en_us/home/support/find-events.html
___________________________________________
Ocrevus is a new injectable. It currently does not offer events but it has a website here:
https://www.ocrevus.com/patient/about.html